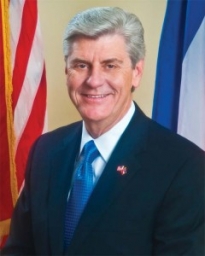 Governor Phil Bryant
Known for strong integrity and sincere concern for his fellow man, Phil Bryant was sworn in as Mississippi's 64th governor on January 10, 2012. He was elected in November 2011 after capturing 62 percent of the vote.

In his inaugural address, Bryant outlined his vision for Mississippians to "rise together" by continuing to foster their great character, hard work and loyalty to family, state and country.

A former Deputy Sheriff, State Auditor and Lt. Governor, Phil Bryant has a strong background and focus on supporting law enforcement and public safety initiatives to make Mississippi a safer place to live, work and raise families.
Marshall Fisher, Commissioner
Commissioner Marshall Fisher was appointed by Governor Phil Bryant in February 2017. His service in Mississippi State Government includes his appointment as the Mississippi Department of Corrections Commissioner from 2015 to 2017 and his service as the Executive Director of the Mississippi Bureau of Narcotics from 2005 to 2014. Additionally, Fisher has served as state director for the Mississippi Gulf Coast High Intensity Drug Trafficking Area. Throughout his career, he has coordinated joint operations involving DEA, Mississippi Bureau of Narcotics, Immigration and Customs Enforcement, Federal Bureau of Investigation, Bureau of Alcohol Tobacco and Firearms, Mississippi Bureau of Investigation, Mississippi Highway Patrol, and numerous other federal, state and local law enforcement agencies.

Commissioner Fisher is retired from the U.S. Drug Enforcement Administration (DEA), where he was assigned as Agent in Charge of Mississippi DEA operations. During his tenure with the DEA, Fisher was assigned to field offices in Texas, Kansas, Kentucky and DEA Headquarters in Washington, D.C., where he served as section chief in the Office of Domestic Operations to Europe, Asia, Africa and Canada.

Commissioner Fisher started his career in law enforcement as a police officer in Texas and as a parole agent in Louisiana. He is a U.S. Navy veteran and a graduate of the University of Memphis. He holds a Bachelor of Arts degree in Criminal Justice.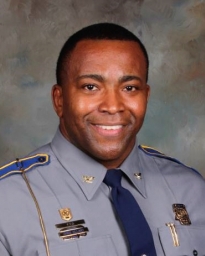 Colonel Chris Gillard
February 1, 2016 Colonel Christopher "Chris" Gillard was appointed to his current position as Mississippi's Assistant Public Safety Commissioner and Director of the Mississippi Highway Safety Patrol. Prior to this appointment Colonel Gillard was the Director of Driver Services.

Colonel Gillard has served in many capacities since graduating from Patrol School in 1994, including Director of Training for the Mississippi Highway Safety Patrol Law Enforcement Training Academy, Executive Officer to the Commissioner of Public Safety, Homeland Security Liaison Officer, Team Leader for Patrol Schools, Driving Instructor, Firearms Instructor and Tactical Communications Instructor. Colonel Gillard has also served in specialized units within the Governor's Security Detail and Drug Trafficking (Interdiction) Unit. Colonel Gillard is a graduate of Alcorn State University. He and his wife, Karla, have one daughter.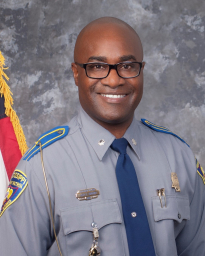 Lieutenant Colonel Ken Brown, Director
April 1, 2016, Lieutenant Colonel Ken K. Brown was appointed to his current position as Director of The Driver Service Bureau. He began his career with the Department of Public Safety on October 28, 1999 as a Trooper, ensuring the safety and security of Mississippi's citizens through direct public service on Mississippi roads and highways. Prior to his appointment, LTC Brown served in many different capacities to include investigator with the Mississippi Bureau of Investigation for five years, assigned to the Drug Enforcement Administration, Assistant and Director of the Driver Records Division and Deputy Director, Administrative Operations for the Driver Service Bureau. His commitment to faithful service both to the public and staff have been the cornerstone and guiding principles of his years of service.

LTC Brown is a 2004 graduate of Tougaloo College and is a twenty-year veteran with the United States Army. LTC Brown is married to Toya Brown with two children: Alston and Kennedi.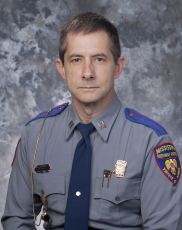 Captain James C. Kelly
Deputy Director of Field Operations
Captain James C. Kelly. Graduated Mississippi State University in 1991. Joined MHP in 1996, Accident Reconstructionist from 2001-2010, promoted to Master Sergeant Driver Services District 8 in 2010, then promoted to Lieutenant Driver Services Southern Region 2013, then to my current position as Captain, Deputy Director of Field Operations for Driver Services 2014.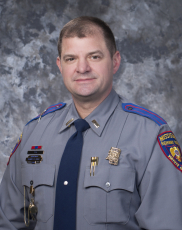 Lt. Ray Hall
Northern Regional Field Operations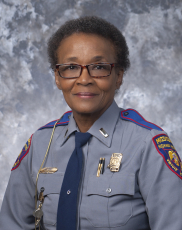 Lt. Ola Kirk
Central Regional Field Operations
Lieutenant Ola C. Kirk serving as a Mississippi Highway Patrol since December 18, 1987. Assigned to the Greenwood District as a Driver License Examiner. Worked in the Enforcement Division for six years. Promoted to Driver Services Master Sergeant in 2002. Served as a Master Sergeant for fiftteen years until promoted to Central Region Driver Service Lieutenant on September 01, 2017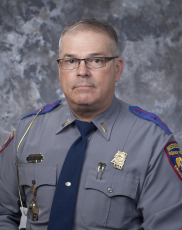 Lt. Jason Ashley
Southern Regional Field Operations
LT. JASON ASHLEY: GRADUATE OF CLASS# 48 DECEMBER 17, 1993 WAS ASSIGNED TO ENFORCEMENT DIVISION TROOP J HATTIESBURG,WAS PROMOTED TO MVI 2002, IMPLIED CONSENT 2004, DRIVERS LICENSE FRAUD 2007, HEARING OFFICER 2010, SOUTHERN REGIONAL LIEUTENANT 2014 TO PRESENT.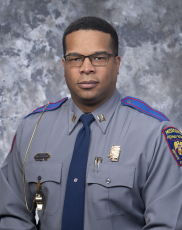 Captain Odis Easterling
Deputy Director of Administrative Operations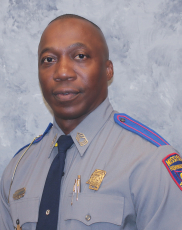 M/Sgt. Kenneth McGruder
Interim Director of Driver Records Division
Serving since 1999, veteran of U.S. Army with over 38 years of Public Service and prior to this I worked in Troop-C Enforcement in Madison County. As Driver Records Director, the goal is providing service to our customers as quickly and pleasantly as possible. Has worked in the Driver Records Division since 2010, improving records data and assisting the public with their driver license issues. Training a knowledgable and courteous staff to help the public with their needs in a professional manner at all times.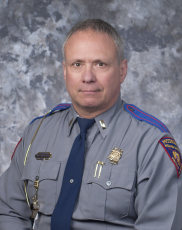 Lt. Mike Santa Cruz
Director of Tint Compliance Division
LT. MIKE SANTA CRUZ : GRADUATE OF CLASS # 51 MARCH 1996, ASSIGNED TO ENFORCEMENT DIVISION TROOP J HATTIESBURG, 1 YEAR ASSIGNED TO ENFORCEMENT DIVISION TROOP K 1997. MVI FEILD OFFICER FOR TROOP K, 2005 TO 2012. PROMOTED TO MVI / TINT COMPLIANCE / IMPLIED CONSENT, BRANCH DIRECTOR, 2013TO PRESENT.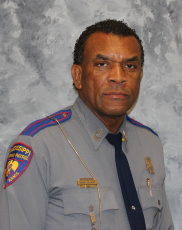 Lt. Johnny Delaney
Director of Security Compliance Division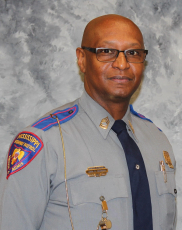 M/Sgt. John Warren
Interim Director of Firearm Permit Division