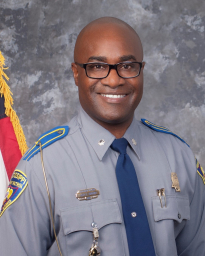 Lieutenant Colonel Ken Brown, Director
April 1, 2016, Lieutenant Colonel Ken K. Brown was appointed to his current position as Director of The Driver Service Bureau. He began his career with the Department of Public Safety on October 28, 1999 as a Trooper, ensuring the safety and security of Mississippi's citizens through direct public service on Mississippi roads and highways. Prior to his appointment, LTC Brown served in many different capacities to include investigator with the Mississippi Bureau of Investigation for five years, assigned to the Drug Enforcement Administration, Assistant and Director of the Driver Records Division and Deputy Director, Administrative Operations for the Driver Service Bureau. His commitment to faithful service both to the public and staff have been the cornerstone and guiding principles of his years of service.

LTC Brown is a 2004 graduate of Tougaloo College and is a twenty-year veteran with the United States Army. LTC Brown is married to Toya Brown with two children: Alston and Kennedi.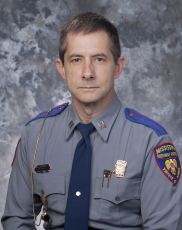 Captain James C. Kelly
Deputy Director of Field Operations
Captain James C. Kelly. Graduated Mississippi State University in 1991. Joined MHP in 1996, Accident Reconstructionist from 2001-2010, promoted to Master Sergeant Driver Services District 8 in 2010, then promoted to Lieutenant Driver Services Southern Region 2013, then to my current position as Captain, Deputy Director of Field Operations for Driver Services 2014.
Lt. Tammy Hall
Northern/Central Regional Field Operations
Southern/Central Regional Field Operations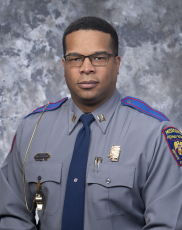 Captain Odis Easterling
Deputy Director of Administrative Operations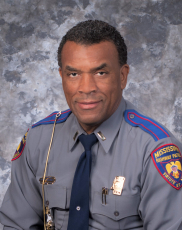 Lt. Johnny Delaney
Director of Security Compliance Division
Sgt. Sylvester Houston
Interim Director of Driver Records Division
Sgt. Patrick Wall
Interim Director of Firearm Permit Division